BLVD
In the article Foxy Ladies in their issue of March 2002, BLVD interviews the managers and companions of leading exclusive escort agency Women of the World (now called The Courtesan Club). Esther and Jovanka tell BLVD how they ended up at the agency, and high end sex workers Maria and Noelle elaborate on the fun they have and how they are proud of working as a luxury companion.
If you have sex for money, you are a whore. Why must it be so vulgar? Escort agency Women of the World take a different approach. The girls here are beautiful, with style and brains. BLVD Magazine peeks into the world of high end companions.
Foxy Ladies

A look behind the scenes of paid sex
Get out of the tram. Go around the corner to the residential area. Ring the bell at the first corner house. It's a normal street with terraced houses. The front door opens. A hall with a soberly decorated room on the right. White walls, a large desktop with two computers and two telephones on top. The phone is answered with "Women of the World, good evening! What can I do for you? Okay, then let me tell you a bit about Maria…" Through the hall to the left, down the stairs that lead to a living room. A spacious, classic sofa in brown leather with matching armchairs. Atmospheric lighting. A large coffee table including magazines. Flair, Marie-Claire, BLVD.
It's plausible to think that this is the office of an accountant. But a book about safe sex on the coffee table betrays that this is, amazingly enough, a high class escort agency. "And if someone is surprised by that, the mission we are proclaiming is going well," says manager Jovanka de Boer (31), who runs the agency together with Esther Meppelink (28). "We want to show that escort agencies can also have a stylish look. It really doesn't have to be as dirty as everyone thinks!"
Both started as telephone operators of Women of the World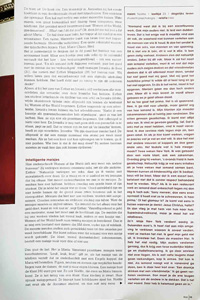 Just looking at Esther and Jovanka, all prejudices anyone can have about this industry disappear. Esther (ex-student of literature and daughter of a doctor) and Jovanka (who is wearing skater pants during our interview) both started as telephone operators of Women of the World.
Esther responded to an advertisement, Jovanka entered through the employment office. "After I turned down a job as a grave cleaner," she cries with laughter. No, they didn't start as call girls. They are not suited to play that role. And Jovanka would not be caught dead in a swingers club, she says. That they are women firstly and are not in the business themselves has its advantages. Jovanka: "That makes us less harsh. The agreement is that a girl has to work at least one night a week. But if she really doesn't want to, I'm not going to push. Who am I to do that? At other agencies, whether they feel like it or not, they have to show up."
Intelligent girls
How does Women of the World differ from other agencies? After all, they also sell sex, just like everyone else. Esther: "Of course we sell sex, I'm not going to be moralistic about that. There's demand and there's supply, we bring it together. We distinguish ourselves mostly by the girls we represent. They don't work here full-time, but have a normal job during the day or are students. This is never the only thing they do."
Well-developed and with both feet on the ground are also requirements. Girls who don't meet these requirements aren't accepted. Gold jewellery and vulgar clothing are taboo.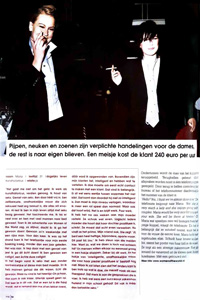 The girls have to look stylish. "We won't represent someone who only does it for the money," says Esther. "Obviously, money is a motivation, but it shouldn't be the main thing. The girls who work with us really like going to a booking, they enjoy themselves." Women of the World represents around twenty girls. Then there's a file with ladies who do SM, are older or full figured. Most girls are available two to three nights a week on average. It's rare for someone to be booked for an hour. The customer, especially foreign businessmen, often orders a girl for three or four hours.
The doorbell rings. It's Maria. Prostitute tonight, art historian tomorrow. "Nice, nice, nice," she screams when the telephone operator says she's talking with an English couple who would like to meet Maria. Giving head, fucking and kissing are obligatory actions for the ladies, the rest is at their discretion. A girl costs the customer 240 euros per hour. Noelle, who comes in just after Maria has just returned from a customer. Her clothes are black and she's well-spoken. She loosens her light blue scarf. Noelle looks like the average student, and is also beautiful.
Noëlle, 23 years

Psychology student, single
"Nobody knows I work for an escort agency. Not even my parents. I lead a double life. That's all I find difficult about this profession, being unable to tell the truth to the people I love. I do it because I love sex, men and excitement. This is not who I am, this is what I do. I am not a pathetic story. Others naturally see things differently. Especially this industry. But I will never tell anyone because I don't want my parents to worry or friends to think I do this because I'm not doing well. I am doing very well! I've wanted this for a long time and I'm not going to give up. And if I tell it, I'll have to give it up. People will see me differently. But this is my life! You are born alone and you die alone."
"So far it's gone well. It's very exciting. No, I don't go for looks, but I really enjoy how someone is. My clients are mostly business men who have been traveling around for twenty years. They just want some company. There's not always sex. Mostly I find them sweet. I never find it annoying to have sex with them. I don't do anything against my will anyway, I'm not a robot. And when you come to work here, they ask exactly what you want and don't want. I don't do it with other women or couples and I don't do anal sex.
What's the best thing you've experienced?
"Two weeks of New York. I was booked by a regular customer, also a businessman. During the day he went to work. In the evening I kept him company. Of course you sometimes get irritated when you are with someone for two weeks. Men can be so childish! I mean boys will be boys. But being an escort doesn't mean I need to be treated without respect. Why? When I work in a restaurant and someone is rude to me, I also say: "Sorry sir, speak normally to me. You don't have to scream like that. I can hear just fine."
Is it glamor?
"You sometimes come into houses that make you think: Jesus Christ, excuse me! And then you fly from home to home with him. Very impressive, but you have to put it into perspective.
Such a trip to New York earns quite a bit. Thousands of euros. I don't have to explain to my friends or family why I earn so much, because they don't notice it. I don't spend my money, I invest it. Most of the girls here do. I don't need it. My parents earn well, so I receive a substantial parental contribution as well student financing. I'm not going to lie about that anyway. If I ever do have to have to tell big lies, I'll quit. I just can't do it. When someone asks what I'm doing tonight, I'm very brief: "Having a drink with a girlfriend." I'm not going to make up extravagant stories. Then you have to tell one lie to cover up the other. It's not worth it."
Maria, 31 years

Art historian, in a relationship
"It's not about the money, I work as an art historian and earn enough. I like sex. Enjoy sex. I'm very free about that. I'm a self-confident, independent woman who is very sexually aware, who wants to experience everything. Everything! I've always been into sex. It fascinates me. I read a lot about it and slept with many men. When I saw the Women of the World ad, so stylish, I thought, I'm just going to do it! A weekend with a rich man. For once. I was on the beach when I received the call for my first booking less than a year ago. It was weird. I walked there with a feeling: Oh my! I'm really going to do this! I'm really a call girl, a really expensive call girl!
In the beginning I found sex with a less attractive or fat man quite difficult. And I've had men who were fat. Really fat. But now I love it! Oh yes, and I do climax. Appearance doesn't matter. You learn that in this business. That there is a cock that gets hard, that someone is touching and kissing me nicely, that makes me excited.
Moreover, my customers are sweet, intelligent and have something to say. I make an effort to first make real contact with a customer. I think that's important. Sometimes there are customers with whom it doesn't click. That's because he's not so intelligent. Then I have to lower my level and play a role more than usual. But that's also part of it. It is and remains work. Pure work.
I told my mom after six weeks. She was shocked
Logically! Every mother who hears that her daughter is a sex worker is shocked. She really had to process that. Now she's fine with it. My boyfriend too. He says: "You're a very strong, special, special woman. This work suits you." I have support from the girls here. Because yes, what we do is extreme. And people just like to put each other in a box. Especially with this work. And the box of 'intelligent, independent woman who is a prostitute for pleasure' doesn't exist yet. But I will make change to that! I'm proud of what I do. I often see myself as a therapist. I notice that in the conversations I have. I've had a successful businessman crying in my lap! This industry is more than paid sex."
Meanwhile, the male half of the couple has called back. Callbacks always happens, appointments are never arranged in one phone call. By calling back, the agency checks whether the telephone number is actually the customer's number.
"Hello? Yes, I think we're almost done now." The operator gives Maria a wink. "Yes, she is very much a lady who enjoys visiting couples. Maria would be very nice for you and your wife. She will be there at midnight." The operator askes Maria to take some toys with her to the young couple. And it's important that she takes initiative because it's the first time for the woman. Maria laughs with restrained zest. Shakes her brown curls loose and takes the arm of her glasses in the mouth. She looks like a strict businesswoman. Not like someone who's undressing tonight. In a hotel room. With a married couple.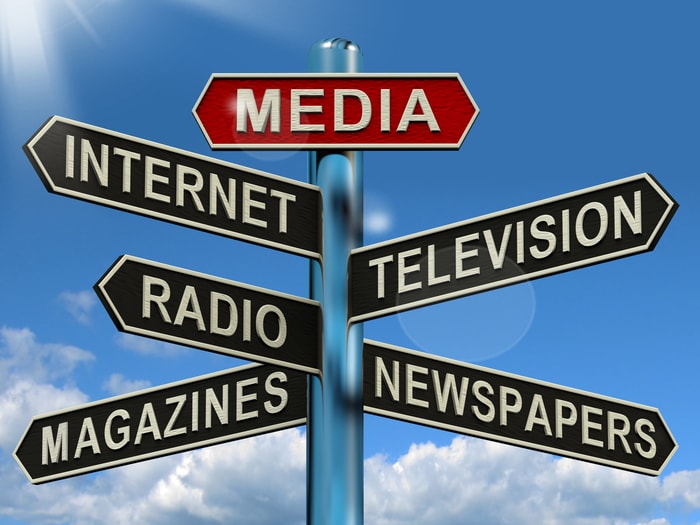 Welcome to our press page. Here you find all media publications about The Courtesan Club (former Women of the World): articles that have appeared in newspapers and magazines, but also radio and t.v. appearance's.
Recent Press