One
One interviewed Irene from Women of the World and others about leading a double life as a high class escort girl. Irene talks about the fun and less fun sides of working as a companion for the high society and everything that comes with it. She has a lot of fun working for Women of the World (now: The Courtesan Club) and talks about her fun experiences.
It pays much better than babysitting or working in a cafe. But is it fun work? One Magazine interviewed two escort girls and a former prostitute. Irene (22) goes to law school. Floortje (24) has just left the profession. Mariska (30) set up the prostitution information center when she quit. Text by Claudette Halkes and Annemarieke Piers.
Side job: Escort girl

Irene is studying law, besides that she works two evenings a week as an escort girl
"One evening we went with three girls from the escort agency to three men in a large mansion outside of Amsterdam. For the average client they were quite young. They were in their early 30's and quite attractive; not overly hairy and no fat belly. They did everything they could to make it cosy. First we talked and danced for a while in the incredibly large living.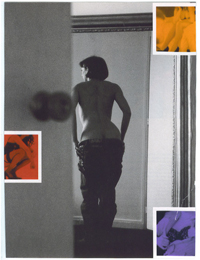 There was also a huge Jacuzzi, very luxurious where the six of us sat comfortably with champagne at our fingertips. We drank it and sprayed it over each other. Later the men even threw money over one of us. After the Jacuzzi we each went to bed with a man. There was a waterbed, but someone had put a big rug on the floor. It was a regular date with fucking and blowjobs, but the nice thing was that we all took turns doing it together. It was a great night. Especially because we all got along so well. I've been working for Women of the World for a year now.
I was always very curious about escort work. It seemed really exciting to me. And a challenge. I wanted to know if I could handle it, if I could separate sex and feelings. I've also always loved unusual things. I don't want to be a regular someone. And years ago I took the plunge. Now I work one or two nights a week. On a good evening, I take home around a thousand guilders. But I don't care about the money, I like the work. The fact that I make good money with it is an extra benefit. Escort work is more than just sex. "I meet all kinds of interesting people from all over the world with whom I share thoughts and experiences."
Shouldn't you do everything the customer wants?
"No, I don't have to. For example, I don't want to kiss. I think that's too personal. Kissing is an intimate thing you do with your boyfriend, not with a client. It sounds weird, but that's how it feels. If a client really wants it, I'll do it. Some men really find kissing part of the sex.When I'm in bed with a man, I close my eyes and think about my exam tomorrow. At first you're really present, but after a while you're not. As long as the guy's nice, I'm okay with it, although I often enjoy the sex as well. Especially if it's a threesome with another girl.
For many men it's a dream to do it with several girls. If I suspect that, I suggest calling the agency to ask for another a girl. Sometimes a customer will ask two or three of us, or the customer is a couple. I really enjoy sex with another girl. I've always been open to having sex with a woman, but yes, in the small village in Friesland where I grew up… just try and find someone there who thinks the same way! Ever since I made love to women for work, I see them in a different way in my private life. I pay more attention to their looks and think: mmm, I'd like to have them in my bed."
How does it go when you're with more girls?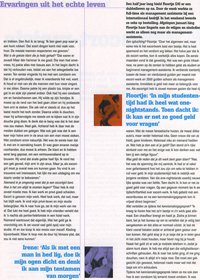 "Either we make love with the man together, or we put on a lesbian show for him. Sometimes it happens that we're really completely absorbed in each other and the client is like, "Hello, I'm here too!" That's funny. It's also nice for the client to see that our excitement is real.
Do you ever climax? "I do, yes. When a man's very good at fingering and so on. If he's not good at it, I'll just get my vibrator. The knife cuts both ways. Men like to see how you please yourself and I reach orgasm after all."
You've never had a bad experience with this work? ' "No I haven't. Of course, sometimes it's less fun than at other times. If the client doesn't want to talk at all and wants me to strip immediately, for example. Or if he's really drunk. I've had one customer fall off the bed before he was so drunk. I also really dislike it when they prop and pull me. "I'm not a doll you can just put into any position you want!" I tell them sternly.  That sort of thing doesn't happen very often, you know. Most men are respectful".
What's the craziest customer you've had?
"There were so many! But one I remember well. That guy had mysophobia and handled everything with tissues.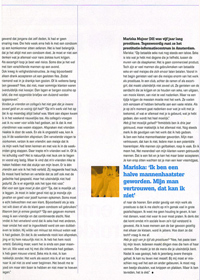 At first I thought he had a cold until we got to the sex part. First of all, he fingered me with a condom. That's unusual in itself, but I appreciated it because I don't like dirty fingers inside me. Then he grabbed a plastic bag, cut a hole in it and put his dick through it. He also had a condom on and gloves on. He wanted to do it doggy style. I had to kneel on the edge of the bed and he tried to put it in. The bag kept falling off though, so in the end we did it without. After that I wanted to take a shower, but he kept following me to see what I was going to do in his shower. I think he was afraid I'd make it dirty in there. That's crazy.
Back at the office I shared my experience with the girls and our stomachs were hurting from all the laughing. What was also crazy was that once I had to half my arm up a man's anus. With a condom on it, of course. It was the first time I came into contact with BDSM. There was no experienced girl available, so I had to go there. The client and I talked for a long time at first, to build a bond of trust. He really liked the anal thing. I thought it was a crazy feeling, my arm in his anus. But, yeah, as an escort girl, you have to be able to deal with anything. I find BDSM now very interesting by the way. It seems an interesting  challenge to learn more about it."
No one in your immediate circle knows you're an escort girl. What's it like to have to lie all the time?
"I don't have a problem with that. I have a good work-life balance. Being an escort is just my job. It's very nice work for sure, but it's still work. I think my private life and my studies are more important. When I go home, I take my work out of my head. I can do that very well. I told my friends that I work at night as a porter/phone operator in a hotel. Nobody suspects a thing. I'm careful with the money. I put a lot of money aside for my studies. Every now and then I buy something beautiful for myself. Clothes, for example. But I don't walk in and out of Versace shops every day, that's not my style."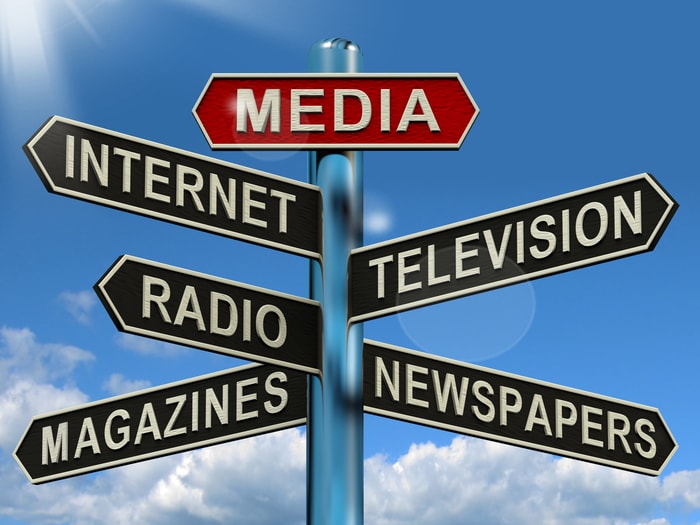 Welcome to our press page. Here you find all media publications about The Courtesan Club (former Women of the World): articles that have appeared in newspapers and magazines, but also radio and t.v. appearance's.
Recent Press