Cosmopolitan
In the Cosmopolitan of September 2013 it is noted that in recent years there has been a huge increase in escort ladies. Esther of The Courtesan Club, the agency that introduced the concept The Girl Friend Experience in the Netherlands, agrees with this. Esther, who is chairman of the VER (the association of owners of so called relax companies) advocates further professionalization of sex work and better regulation.
There are 30,000 prostitutes in the Netherlands. Only a few of them make it into an exclusive escort agency. It's a popular side job: the number of registrations has almost doubled in six months. She is the ultimate fantasy, the dream girlfriend. A high class escort has beauty, brains, ambition and very good social skills. She knows how to put her client completely at ease, is representative, easy-going and she knows how to behave. Not only in the bedroom, but also during a chic dinner. And she is only available exclusively.
The rise of the high class escort

Dealing with a double life
A high class escort has a job or study next to it. "The latter is very important," says Esther, co-owner of The Courtesan Club, a top-notch escort agency where ladies can be booked from €650 per two hours.
"A lady shouldn't be completely dependent on her income and existence as an escort. She knows she is doing this temporarily; during her studies or the first years of her career. But never full time. She goes on escort dates a few evenings per week or month, as a nice extra income. Because she is not dependent, she is better able to guard her limits and indicate them. She determines what she does and does not do, when she does it, and in a certain sense, with whom. If she doesn't have a click with a client or it doesn't feel right, she can always decide to cancel the date. In the end, that's up to her."
The average client is forty years old and married in half of the cases. The gentlemen usually talk lovingly about their wives, but for an evening they look for what they miss so much at home; a beautiful young woman who still laughs at his jokes, who gives him the feeling that he is the best lover and for whom he can do his best. The honeymoon feeling, but with a different woman than the one waiting for him at home.
Princess for a moment
"Fun dates give a kick," says Alexia (23), "especially when they treat me like a princess." She's been working as a high class escort for one year. No, she hardly finds any man really attractive. "But in the right atmosphere, they usually do. Sort of. If they're sweet and courteous and they want me to enjoy as well. If they bring me presents like jewelry or perfume, for example. That's how they show respect. I'd prefer to have dinner first, get to know each other, and then head for the hotel room."
In the Netherlands, there are more than 30,000 prostitutes. Five percent of them are male, five percent are transgender. The rest are women who have sex in exchange for money. But only a handful, the crème de la crème, can call themselves a high class escort. They work at one of the few specialized agencies in our country.
Esther's company The Courtesan Club, formerly Women of the World, introduced 'The Girlfriend Experience' in the Netherlands fifteen years ago, which means: the perfect date, with kissing as well. Meanwhile, many more companies offer this and call themselves high class escort agencies. "It has become a bit of a hollow term. I think only four agencies in the Netherlands really specialize in the high segment. And funnily enough, they're run by women."
Being a high class escort is becoming more and more normal
Esther notices an increase in the number of applications. "Usually it's in phases. In the summer months there are many applications. Also at the beginning of a new academic year I get more mail from women who want to work as an escort".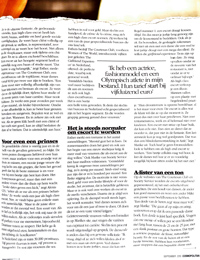 Marike from Society Service also sees her mailbox filling up. "On average I got about two registrations a day, about sixty a month. Since the end of last year that's about a hundred per month. That's a considerable increase. The motivation hasn't changed; money for a nice lifestyle or to pay study fees, the adventure, that has remained the same. But a lot has also appeared in the media about working as an escort. After that you always see a revival. And the threshold gets lower and lower, it becomes more normal. A lot of ladies decide to do this for a year or two. Or do this until they get a steady boyfriend."
Interested women fill in a form on Marike's site, with questions that vary from cup size to career. Only ten percent are invited for an interview. The dress code is different from a regular application. "I always ask them to dress like they're going out to dinner with a man. A lot of ladies come in short dresses, but that's inappropriate. Rule number one: an escort wears stockings. Always. And so your dress has to be long enough to cover the stockings. Even when you're sitting down. And on top of that, the successful businessman doesn't want to have dinner with a lady who wears a dress that's way too short or showing mega cleavage. They want that girlfriend experience. Proud of their date. She should stand out because she's the most beautiful girl in the restaurant, not because she's too tacky."
As a high class escort you sell an illusion
As a high class escort you sell an illusion. Men love a pretty picture with an accompanying chat. "Their dream woman is suddenly available, if only for a moment. The escort is everything the client wants her to be at that moment. So she doesn't talk about her private life. Not about exam stress, work and certainly not about children. An escort with stretch marks on her belly, that's really not possible. Then they see right away that she's a mother and that doesn't fit the fantasy. A Cesarean scar can be overlooked. That was appendicitis in Asia," Marike explains. Still, you don't have to have a model look to work as a high end escort. A bit of cellulite is fine, I'll teach the ladies how to sit so that he doesn't see it".
A-lister escort price 100k
On the websites of The Courtesan Club and Society Service the escorts are extensively presented, albeit with unrecognizable faces. One loves to dance, the other can massage well and yet another turns out to have a passion for sculpting. "One third of the gentlemen say 'send whatever'," says Marike. "They rely on my experience, trust me to book a suitable lady. One third is very specific. They'll want that one girl, or someone who has specifically long, blonde hair, is between 21 and 25 years of age, with a slim build and big breasts. That type is popular anyway: the fresh, natural beauty. And the rest of the men are a bit in between.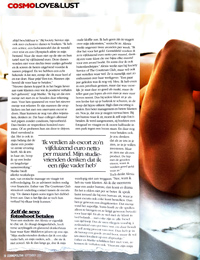 They have their preferences but understand that a certain lady is not always available."
At Society Service you can also book very exclusive ladies: "I have an actress, a fashion model who travels the world and an Olympic athlete on file. But they are not on the site and their rate starts at five thousand euros. These ladies are not booked for just two hours and I screen the gentlemen extensively before I reveal names. And we have a really famous A-list star, one who only does this once in a while. Her price? 100K. "Men are willing to pay for her."
"When a new lady begins, I prefer to couple her to regular customers of whom I've heard positive stories about," says Marike. I explain that a girl is just starting out and they take that into account. For them it's exciting and for the new girl it's more relaxed. There are guys who get off on doing it with an inexperienced escort. They think they can still trick her into thinking that her colleagues give blowjobs without a condom, for example. Then they disrespectfully offer an extra hundred euros to try to get their way. That's very annoying. It's also in my interest that the lady has a positive first experience. If I see something in her, I'm hoping for a nice and long collaboration."
Marike offers all kinds of workshops, from erotic massage and make-up to self-defense. And she advises on finances if necessary. Esther of The Courtesan Club very much stimulates contact between the escorts: "The ladies sometimes have troubles with the double life they lead as a high class escort. It's nice that they can share their story with each other.
Pay for the sexy photoshoot yourself
For a student, Alexia actually looks too chic. She wears designer labels, has fresh acrylic nails and shiny dark brown hair that Kate Middleton would be jealous of. My college friends think I have a rich father, and my parents, well… I don't see much of them. When I do stop by, I just wear something old. "I don't feel like answering their questions regarding my income," she sighs.  Alexia works around twice per week. "I do it for the money. On average, I earn about five thousand euros net per month, thanks to a regular client who books me for an evening almost every month. And sometimes I also do trips abroad.
Alexia doesn't work at Society Service or The Courtesan Club, but she doesn't want to tell us where. She's not very enthusiastic about her employer. "A few years ago, I was rather timid. I worked in a mediocre brothel for a while, but that was awful. You're standing there practically naked, but the clock doesn't start running until a man takes you upstairs. So you're sitting on your bar stool with every client, rubbing like a cat in heat, hoping he'll pick you.
High class escorting is different
"High class escorting is different. Better management and better clients. Well, you'd expect that. The agency I work for made me pay for my photos on their website myself.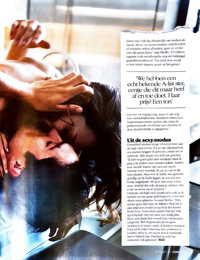 I was hired, they booked a photographer and makeup artist and I had to stand half naked in a park against a tree. And I had to pay for it too. You'd think if they see something in you, they'd want to invest in you. But they see me as a product. 'The goose with the golden eggs', because I make good money for them."
Still, Alexia's not thinking of leaving for the time being. "No, because I have regular customers now. If I take them to another agency, there's gonna be drama. And it's not necessarily better elsewhere. The other day I spoke to someone who works for an agency where you can order cocaine as well as escort companionship. Then you're just a drug courier. That girl thought it was great. Sometimes she just has to bring the stuff and she still gets paid for her time. If she does end up in bed with a client, with the coke they lose all sense of time and the hours fly by. Six hundred euros per two hours, she keeps sixty percent of that herself; that makes for a good evening in this profession. But I want to have quality dates."
Esther and Marike aren't shocked by these stories, they've heard them before. "That's why my ladies aren't completely dependent on working as escorts. If they have to support a family or want to pay off debts, they're more likely to cross that line," says Marike. To Esther's annoyance, the escort industry hasn't yet completely professionalized. "It's only recently that a number of steps have been taken in the area of legislation and regulations, but there are still a lot of uncertainties. Companies put their so-called license number on their site, but the interested escort can't check if it has actually been issued".
Out of sexy mode
On average, young women work as high class escorts for two years. Until they graduate, get a partner or just because it breaks them up. Mila quit six months ago: "I made good money. But I started looking at men differently, and at myself. Being intimate with a new boyfriend became difficult. I was so stuck in that sexy mode, but what I wanted was just to lie on the couch. I was a bit fucked up. When you no longer stand behind what you're doing, you radiate that to your clients. That's the time to stop."
Despite the fact that high end escorts often venture into the world of big money, it's not all glamour, Marike agrees. "My ladies don't go to the shady parts of town. But it's not always an evening at the luxury Amstel Hotel. Sometimes it's simply two hours at Van der Valk Schiphol Airport with a man of sixty plus. And yes, a lady can indicate her preferences in advance. Trio or no trio, preferably no Arabs, overweight, old or dark men. I will certainly try to take that into account. But as an escort, you can't be too critical, of course. Then you've really chosen the wrong profession."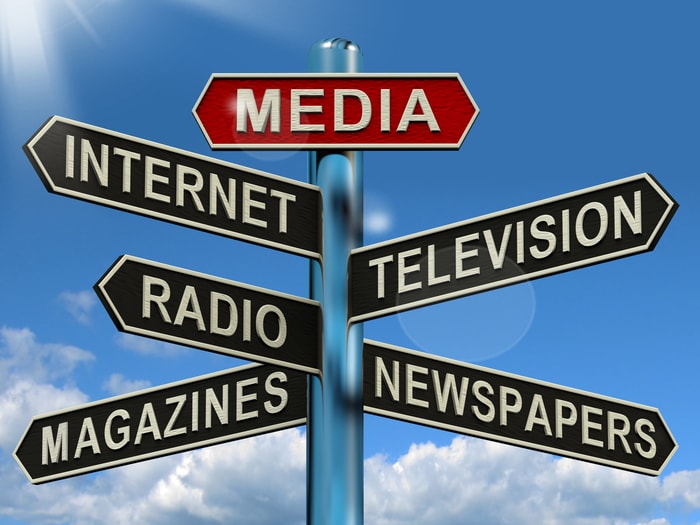 Welcome to our press page. Here you find all media publications about The Courtesan Club (former Women of the World): articles that have appeared in newspapers and magazines, but also radio and t.v. appearance's.
Recent Press