De Volkskrant
De Volkskrant of 17 March 2011 spoke with Esther Meppelink, chairman of the new Association of Legal Escort Companies. Meppelink is also co-owner of Women of the World, Holland's best high class escort company. The association advocates stricter regulations and more control on sex advertisements by illegal entrepreneurs. The aim of the association is to improve the image of the escort industry and to support the fight against human trafficking.
Charm Offensive Escort Industry

From our reporter Menno van Dongen
Political and judicial authorities focus on the illegal aspects of escort companies, such as human trafficking. Reason for setting up an umbrella organization.
Amsterdam
Escort entrepreneurs from Amsterdam have joined forces. The brand-new Association of Legal Escort Companies, consisting of 23 companies, wants to improve the image of the branch and advocates measures against illegal competitors.
'We want to show that it's not just doom and gloom', says chairman Esther Meppelink, co-owner of escort company Women of the World. 'After the actions in January against Pleasure escort, politicians and policemen are increasingly voicing their belief that there is a lot wrong in this industry. We joined forces to illustrate that there are also a lot of good escort entrepreneurs. Getting a permit is not easy: we are screened extensively, we have to draw up a business plan, a health plan. The police also carry out regular checks.'
Meppelink doesn't downplay the problems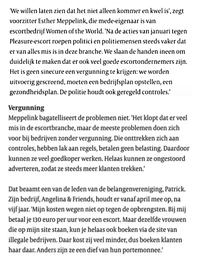 'It is true that there is a lot wrong in the escort business, but most problems occur at companies without a license. They evade checks, have no rules, don't pay taxes. As a result, they can work much more cheaply. Unfortunately, they are able  to advertise without a problem, so they attract more and more clients'.
This is confirmed by one of the members of the interest group, Patrick. His company, Angelina & Friends, ceased operations in April, after five years. 'The costs do not outweigh the revenues. With me, you pay 130 euros an hour for an escort. But unfortunately the same women who are on my site, you can also book through the site of illegal companies. She costs much less there, so clients book her through the illegal company instead of through me. Otherwise you're throwing money out of the window.'
More companies are threatening to go bankrupt, Esther Meppelink forewarns
According to the association it is high time that there are stricter rules for sex advertisements. 'Many illegal escort agencies use a false license number when they advertise in newspapers and on websites.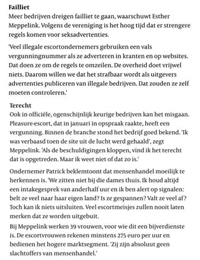 They do this to circumvent the rules. The government does almost nothing. That's why we want it to be criminal if media publish advertisements from illegal companies. They'd have to check that for themselves.'
Even official, seemingly neat companies, can have skeletons in the closet. Pleasure escort, that became discredited in January, has a license. The company was well known within the industry. 'I was surprised when the site was taken off the air', says Meppelink. 'If the accusations are true, I think it was right that it happened. But I don't know if that's the case.'
Entrepreneur Patrick stresses that human trafficking is difficult to recognize. 'We are not sitting at those ladies' homes. I always hold an intake interview for an hour and a half and I am alert to signals: does she call a lot to her own country? Is she stressed? Does she lose a lot of weight? Still, I can't rule anything out. A lot of escort girls will never admit that they're being exploited.'
There are 39 women working at Women of the World, for whom this is an extra income. The escort girls charge at least 275 euros per hour and serve the higher segment of the market. 'They are absolutely not victims of human trafficking."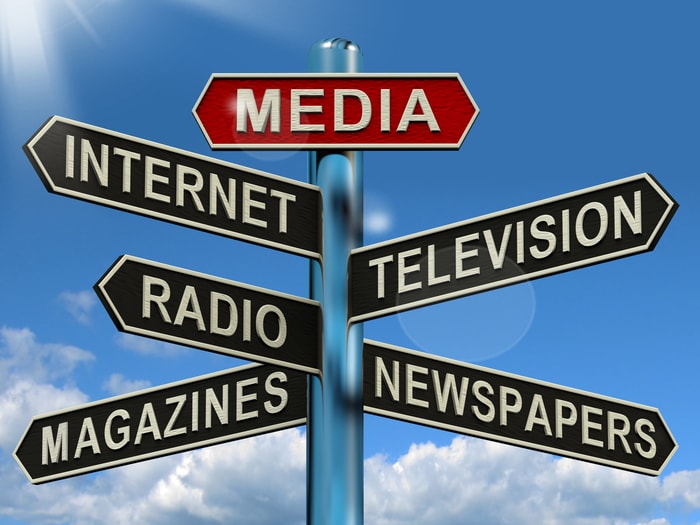 Welcome to our press page. Here you find all media publications about The Courtesan Club (former Women of the World): articles that have appeared in newspapers and magazines, but also radio and t.v. appearance's.
Recent Press