Volkskrant Magazine
In an article in Volkskrant Magazine of June 2004 the story of an evening of a high class escort is through the eyes of the beautiful Jasmyn. Jasmyn is a high class escort companion who works for Women of the World as a call girl. She describes how an evening goes and what she feels and thinks.
Sex is different with a woman who knows at which temperature iron melts. This is why escort agency Women of the World only mediates in beautiful and highly educated women. Jasmyn (22), a physics student, became a call girl mainly out of curiosity. Text by Corine Koole.
Nice, nice, nice, she thinks in the bathroom
When she enters the hotel lobby and mentions her client's room number, she's not ashamed. The man behind the counter knows what she's going to do, she sees that in his eyes. She always pays close attention to the eyes, eyes are perhaps the most important thing. Jasmyn has beautiful dark eyes. Oval. Her face is dark. She urges the call operators at the escort agency to state explicitly that she's a black woman. When a customer unenthusiastically says: mwah, a black girl… then it's no fun anymore and she won't go. But when his reaction is: ha, nice, I like the exotic look, then she can't wait!
Her chin lifts, she feels sexier and proud
Strangely to her, it's as if her back is straighter as she passes the revolving doors of the Hilton. Her chin lifts, she feels sexier and proud. The moment the driver closes the car door behind her, she becomes someone else. How best to put it? It's as if suddenly another side of her is being exposed. Just a month ago, she didn't know that sex without love was so easy. She never suspected that as an escort girl you really get excited in the arms of a stranger. That you don't have to pretend, but that it's actually really horny.
It might seem strange that she is not ashamed – during the day a neat student of natural sciences at the University of Amsterdam and at night available as an escort girl. She likes to analyze processes, wants to know why things go the way they do. That's why she wanted to study something exact. That same curiosity brought her to the escort company. Films like Pretty Woman and Indecent Proposal also helped of course, and what's the name, that Paul Verhoeven story about the call girl.
No one knows anything about her second life. It's a good thing her mother lives so far away. Her friends would disapprove, she's sure about that. There is one who might understand, the friend with whom she went to the Kamasutra Fair last year, the place where it all started with a stripping workshop. Would her romantic idea of how it really is be correct, she thought when she searched the net for more information. Would only handsome, rich, interesting men book call girls? Or was she too naive, did she believe too much in the Hollywood fairy tale?
But first a lace body with suspenders
Jasmyn is in the bathroom of Women of the World, the Amsterdam escort agency that was founded in 1998 under the motto: Done by women, run by women. It's half past seven.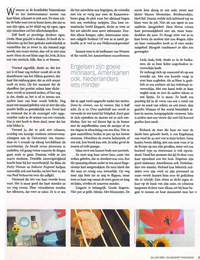 She is 22. In an hour and a half she is expected at a hotel near Schiphol. First she will do her makeup and then change. A bag full of clothes is in the room with the bunk beds where the girls occasionally sleep when on call. She decides only in the last moments what she will wear. Maybe the black halter dress, or a skirt. Trousers are also possible. In any case the black or red pumps.
But first a lace body with suspenders. She remembers her first time (more than four weeks ago) how very nervous she was but then how the tension subsided once she put on a beautiful lingerie set. It turned out her first customer was so calm. She was freaking out on the way to his house, but when she saw him from the car, big, tall and calm, the nerves got less.
Lingerie is important. Good lingerie. Not necessarily horny but beautiful. With flowers. Her first time she wore a very sweet set, black with embroidery of small blue flowers. It felt prefect for the job. Not in the sense of an officer in a uniform. On the contrary. Her clothes don't erase her personality, they emphasize it. She doesn't wear anything she wouldn't wear in her student life. Everything in her on-call bag she has worn before. At most, she just combines everything a bit more daringly.
Women of the World only mediates in beautiful, highly educated women
Nice, nice, nice she thinks in the bathroom as she grabs her eye shadow compact. She's looking forward to tonight as a night out. She brushes her eyelids. Once the eye shadow is applied, she grabs an eyeliner from the toilet bag. With one hand she pulls her eyelid tight and with the other she draws a line. She is beautiful. She has a beautiful body in the shape of an s, round from the front and round from the back, and a beautiful, smart face. Women of the World only mediates in beautiful, highly educated women. Sex is different with a woman who knows at which temperature iron melts.
Richard, the man who has now booked her for the third time, is an Englishman around 40 years old with whom you can laugh. Not a hunk, a bit fat, not a man she would have fallen for in the club, but a captivating type and interesting is also exciting. From the moment he opened the door for her it was fun. Englishmen are good lovers. Americans too. Dutch slightly less.
Richard can hilariously gossip about his work and his staff and sometimes Jasmyn tells him about the poems she writes. Then they sit close together on the couch in his suite, slowly sliding closer together, until he begins to kiss her and take her to the king-size bed.
Sorry, I gotta go
The escort agency gave her a lot of condoms the first time, if they were finished she would get more. That was a bit of hard pill to swallow. But in the ten times she was with a man, she never did something that was too much for her. Not once did she have to overcome something to take off her clothes.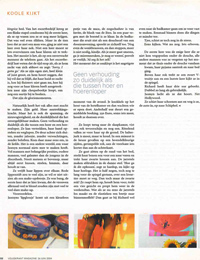 It's best when the phone rings unexpectedly. If the escort company says that the time is up, she gently pushes him away and says, "Sorry, I gotta go." When she sees his eyes, small or large, and says he wants her to stay, that her skin is so soft, and whispers: don't go now, and walks to his wallet even before she has put her clothes back, to book another hour.Those are the moments of glory.
Of course, the profession is all about power. His money. Her appeal. But it is also the sexual tension, curiosity and clarity that make it so incomparable. No relationship as clear as that between a whore and a punter. She can wave her hand goodbye and walk away. Closing the door behind you, without jealousy, without expectations, without promises. Try that when you're in love! It's a different world, one that Jasmyn normally doesn't have to deal with. Full of men with important positions, older men, much more gallant than the boys in the club. Never jumping on top of her immediately, but always kissing, caressing, hmmm, she likes that.
She rubs her lips together. Red lipstick would be too much, she doesn't want to look like a makeup box. She was scared the first time she came here that the escorts would all be way too blond with way too much expensive makeup.
Prejudices
Jasmyn's lip gloss comes from a colorless jar from H&M, the eyeshadow is from Invite, the blush from the Etos. She is ready in a few swipes with the brush. She speaks to herself in the bathroom that looks like a shower room from a sunny house. "Just the eyebrows, and then stop, more isn't necessary. Perfect just as you are, baby" she mutters happily. 'Even if I say so myself.'
The moment she knocks is the anxious moment of the evening. Your knuckles on the wood of the hotel room door and then wait to see who opens. The average date takes  an hour and a half. She gets 250 euros, sometimes a little more. She walks back to the bedroom, fishes out a skirt and then another. They fall to the ground rustling in front of her. The halter dress is beautiful, but too cold.
Once inside, those things matter less
Within a minute  the choice is made: a lavender colored, wrinkled skirt, slightly shorter at the front than at the back. She sits on the edge of the bed, stretches her legs one by one, and puts on her black stockings. The suspenders make prints in the thin fabric. "How am I going to fix that," she says aloud, and checks her watch. It's half past eight, no time for standing in front of the mirror, she has to leave in fifteen minutes. Perhaps then the black skirt? She picks it up, holds it up, makes a dirty face and stuffs it back into her  weekend bag. What if she loosens the suspenders and muffles the elastics a bit? Once at Richard's, she can go to the bathroom to fix them again. Once inside, those things matter less. Nevertheless she's getting a bit stressed. Let me see, what now? A little bit up, yes that's it.
The first time was the only time she couldn't wash away in the shower. All the others she had forgotten the moment she got out of the shower at home, put on her pajamas and went to bed.
Above her skirt she puts on a black shirt with a plunging neckline and takes one last look in the mirror. Richard has booked her for three hours, double the usual time. Jasmyn laughs when she hears that. It is just like Hollywood. She puts on her heels and she's gone, in the car, to Schiphol.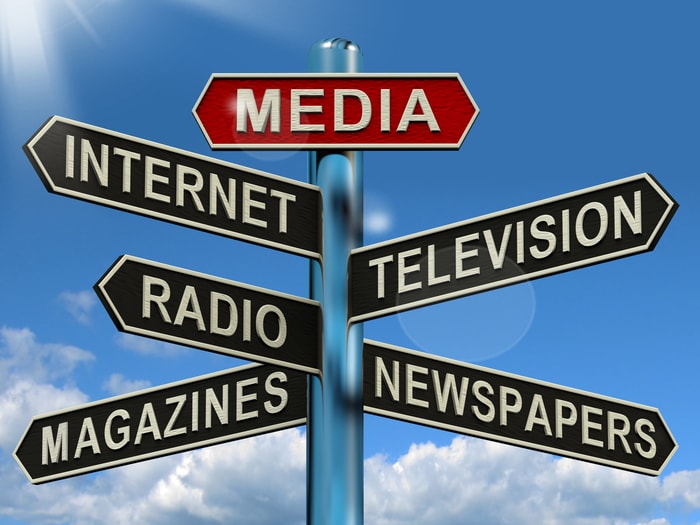 Welcome to our press page. Here you find all media publications about The Courtesan Club (former Women of the World): articles that have appeared in newspapers and magazines, but also radio and t.v. appearance's.
Recent Press