Viva
Dionne, who writes for Viva Magazine, does the research for an article and orders a gigolo at Women of the World, now called The Courtesan Club. She describes how reluctant she is to see all those ugly ads from the other agencies and how happy she is when she finally orders a fantastic gigolo from this sophisticated and reputable agency.
If she dared to order a gigolo? Of course she would, says Viva Magazine's Dionne Pool enthusiastically. But then on the phone she has to choose between an Aruban man with a penis of 20 cm or a man of Indonesian descent whose penis size is unknown…
Out and about with a real gigolo (1)

The twinkle in his eyes, a tender kiss… I'm sold.
Where do you get a gigolo anyway? That was the most important question that arose when I enthusiastically agreed upon my first assignment for a Viva article. I had no idea. I decided to ask my friends. All of them are liberal-minded and know a variety of people, with the most diverse professions and backgrounds. But strangely enough, none of my open-minded friends knew a gigolo.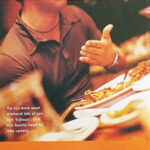 My male friends were all too willing to sacrifice themselves. "You really want to get lucky that badly?" they asked. It was clear. I couldn't expect any help from them during my quest.
The Yellow Pages, then. Escort agencies enough, but frankly, I don't find what's on offer very attractive. Company names like 'College Girls Escort' and 'Dutch Students' don't really appeal to me for some reason. I try the internet. Everything you're looking for can usually be found there. And then I can perhaps take a look at some pictures straight away. If I type in the word 'gigolo' in a search engine, I get as many as ten pages with gigolo's worldwide. Since I live in Amsterdam, I will have to limit myself to this region.
The first few sites I visit are rather intimidating. After all, it is not my immediate intention to have sex with the gentleman in question. Convincing promises are made about penis size and various skills. That's not necessarily what I have in mind for this evening. I just want good conversation and a nice evening.
This one is a breath of fresh air
My courage dwindles quite a bit surfing from one site to another. They're all escort agencies I wouldn't even dare to call. Until I get to the website of 'Women of the World'. After all the overly erotic and extreme sites, this one is a breath of fresh air. An escort agency with a homepage that leads with spiritual quotes can never have bad intentions is my opinion. In their intro they tell something about themselves. It's an agency run by women! That alone is reason enough for me to call.
A friendly woman guides me through the whole process of deciding which gentleman would be best for me. "What are you looking for?" Tall, dark and handsome, intelligent, sweet, overall nice company, I say. She describes some of the gentlemen she has on offer.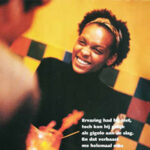 She talks about one gigolo of Aruban descent with a twenty centimeter penis. According to her he is rather macho and 1.92m tall. She also has a man of Indonesian descent in her portfolio whose penis size is unknown. He's 1.80m tall and very charming. I decide to be surprised and go for the charming Indonesian guy.
In a quiet and friendly way, a whole questionnaire is completed so that the gentleman in question will exactly match my wishes. She tells me what it will cost and asks if I would like to pay in advance. Then she asks where I would like to meet him. "Um, what kind of food does he like?" I ask. "Madam, it's your evening and he will adapt to your wishes." "Oh, uh, of course," I stutter. Maybe I'm a little less assertive than I thought. "Can I call you back about this?"
I feel clumsy. I finally have the chance to have everything my way, and then I don't make use of the opportunity. What will she think of me? Anyway, I decide that the restaurant will be 'La Margarita'. The atmosphere there is very relaxed. And the cuisine is Caribbean, which can never go wrong.
I'm an independent woman of the world
When I tell people about my plans for the evening, they are surprised. "How daring!" I hadn't even looked at it that way. Was there something brave about my evening plans? Am I doing something reckless? I quickly shake off the thought. I'm an independent woman of the world and I 'dare' to go out with a gigolo. Or not?
When I get to the bar, I'm offered a drink straight away. "You're still waiting for your date?" The cheerful waitress looks at me with a naughty smile. As if she knows what's about to happen. Or is it my imagination? To be honest, I'm starting to get a little nervous.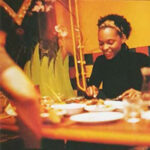 What if it doesn't click? Or that I cannot stand his appearance? Or even worse, that he doesn't like me and can't hide it?
The bar door opens. There's a gentleman entering who I think looks Indonesian. Or not? No, he's not my gigolo. What am I doing?! The exhilaration is almost too much for me. The door opens again. But this time it's a man of African descent. Why did I choose to meet in the most famous 'gay street' of Amsterdam? It's only logical that a lot of gentlemen come here. The tension is unbearable.
The moment I decide that it is not too late to cancel the whole thing, he enters the bar. He recognizes me immediately. With a playful twinkle in his eyes and a charming smile, he walks in my direction. He gives me a soft kiss on the cheek. I'm sold! A contributing factor to this is definitely his great looks. There's no awkwardness whatsoever and we chat like we have known each other for years. Then he excuses himself. "I need to call the agency to tell them that I've arrived. Shall we settle the check immediately? Then we can put that behind us."
Oh right, I almost forgot. I pay him for his company. Discreetly I give him the envelope. "I'll be right back," he whispers in my ear and he strokes my shoulder gently.
The sexual tension is almost palpable
This is unbelievable. If I would have met this guy in a random cafe, I seriously would have pursued him. We drink and talk some more at the bar and by the time we get to our table, already an hour has passed. Our waitress hands us the menu and he politely asks if I want to order a starter. I love salmon and this restaurant serves the best salmon with papaya in the world, so I say yes.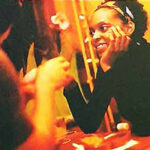 The evening will therefore be a little bit longer than planned, but that doesn't matter to me.  He orders the red snapper as his main dish. When the waitress tells us that the preparation of this platter is 45 minutes, he politely asks my permission. "Please order what you like," I ensure him. Even if you go on for three days, you may order anything you desire.
Then the waiter hands us two beautiful cocktails. "These are on me," says my gigolo with a wink and a smile. The sexual tension is almost palpable! Keep it coming. A cocktail will make me even more rosier than I already am. While we're waiting for the food, he asks me if I'm having a good time. Am I? I'm having a wonderful time! I'm in such good company, better that I could've ever hoped. He's a true gentleman. While I've asked myself for such a long time if these men exist in the first place, it turns out that you can just order them! And yet it doesn't feel like that at all. It feels just like a real date, with an extraordinarily nice guy, who only has one priority: to give me a good time.
He's not only good looking, but also intelligent and spiritual
We talk and talk and talk. He tells me about his interesting life and I tell about mine. Every now and then, just at the right moment, I get a sweet compliment. I'm amazed by this man. He's not only good looking, but also intelligent and spiritual. Nothing about him is exaggerated or weird. His manners, his looks, the things he says… Everything is just right. We contentedly leave the restaurant, satisfied by the nice food and conversation.
The next day my telephone rings. An employee of Women of the World asks me if I was happy with my evening yesterday. The only thing I can say is: "Yes, it was lovely…. thank you so much." Why you ask? You will read more about that next week. What I will tell you is,  that in any case I did not eat chocolate the whole evening….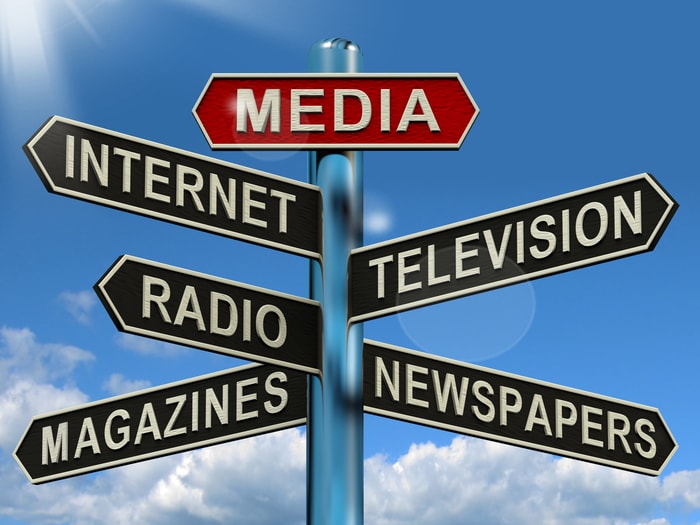 Welcome to our press page. Here you find all media publications about The Courtesan Club (former Women of the World): articles that have appeared in newspapers and magazines, but also radio and t.v. appearance's.
Recent Press