Viva
In Viva 6 0f 2009 an interview with Esther and Maud, who work at Women of the World (currently called The Courtesan Club), about offering BDSM services. They would like to offer this in the same stylish way they offer high class escort services. Maud explains how liberating it is when you, as a control freak, can completely surrender into being submissive. Esther explains that the procedure for ordering SM and kinky services will be more demanding than in the case of regular escort bookings.
"SM is more than just a little spanking with a whip or tying someone to the bed"
How did you end up in the sex industry?
Esther: "As a student I was looking for a side job. I responded to an advertisement for a telephone operator at Women of the World. The sex industry had something mysterious and exciting for me. The dingy associations that many people have, didn't apply to this company. Only intelligent women were working there, they were escort girls because they enjoyed it. This is still the case. People often think: if a woman makes the choice to work as a prostitute, she must have experienced something traumatic. Nonsense. That choice really isn't always based on something negative."
Maud: "I also started as a telephone operator. I wrote my thesis on feminism and pornography. I've always been interested in how strong women use pornography in a positive way."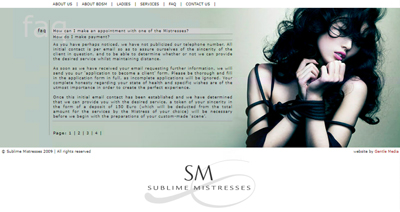 An SM service for men. Why?
Maud: "This type of agency already exists abroad, but there is also a need for it in the Netherlands. As a telephone operator for Women of the World I had good contact with our customers and sometimes I was asked whether we also offered BDSM."
Esther: "We've also heard from our ladies that customers sometimes ask for that."
What makes your service different?
Esther: "The BDSM we offer is not vulgar, but stylish. Th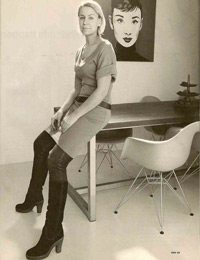 at's what it's all about: nice clothes, a stylish hotel room. So not in a dark cave, as you know from episodes of 'Sex voor de Buch' (Dutch television program from the 90's).
This service is separate from Women of the World, but the same conditions apply for these ladies as well: they are all highly educated and consciously choose to do this. The combination of intelligence and pleasure is our strength. The women we are going to represent will also receive training in bondage or spanking."
Maud: "They need to know what they're doing. BDSM is more than just some spanking with a whip or tying someone to a bed. It's a psychological power game without sex as the ultimate goal. In fact, most professional mistresses don't do that at all."
Biggest prejudice about sadomasochists?
Maud: "That they're freaks."
Esther: "That they do dingy stuff in basements in latex suits that are too tight."
Your target group consists of businessmen, what is their deal with BDSM?
Maud: "People in high positions are always in control. They sometimes want to surrender themselves psychologically to someone else."
How do you guarantee the safety of your ladies?
Est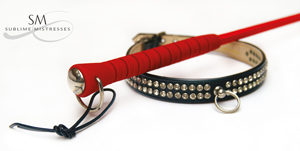 her: "It's not like men call and have a lady coming over within an hour. We want to provide quality service, so in order to find the right match, a long and extensive selection and preparation takes place. We also do aftercare. We call the client afterwards and talk to the lady."
Maud: "Men who aren't serious don't even go through with that procedure. The prices are way to high for that: it's over three hundred euros an hour."
Ever done BDSM yourself?
Maud: "I am interested in it. Not just by reading about it, but by doing it as well. When I do BDSM, I'm submissive. I only do it with the right partner. It's about surrender and trust, it's very intense and intimate. In daily life I am a control freak, so I love to let go of everything and surrender completely. It's almost meditative."
Esther: "I mainly have a commercial interest. Although I can imagine that people need it, especially in the stylish way we offer it. That has nothing to do with sadism or abuse of power. It's all about agreement and mutual trust. This makes BDSM a product that I can support. Otherwise I wouldn't sell it, would I?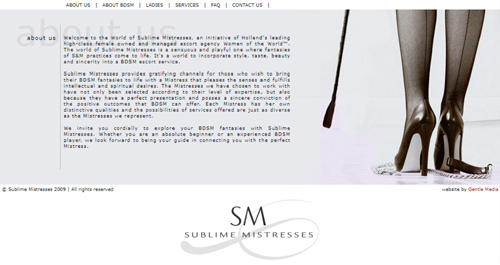 Esther (35) & Maud (29)
Education: Dutch language and literature (Esther), new media, digital culture and gender studies (Maud, not pictured).
Work: Esther and Maud are setting up a high class SM escort service, which will become active on 1 March
And also: Esther is co-owner of high class escort agency 'Women of the world'.
More information: womenoftheworld.nl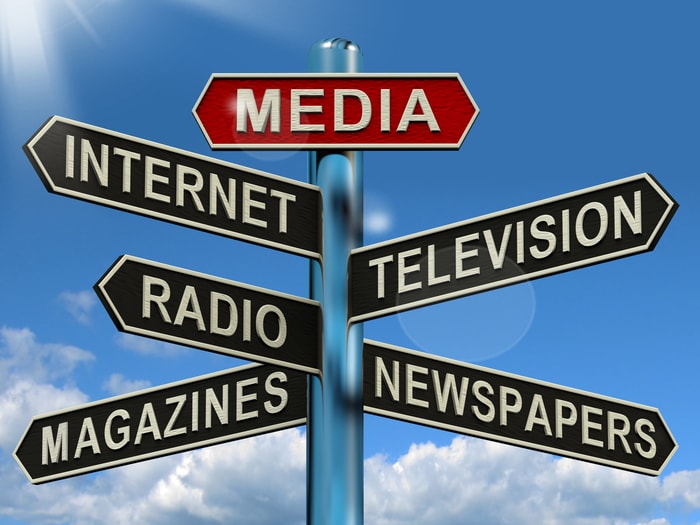 Welcome to our press page. Here you find all media publications about The Courtesan Club (former Women of the World): articles that have appeared in newspapers and magazines, but also radio and t.v. appearance's.
Recent Press